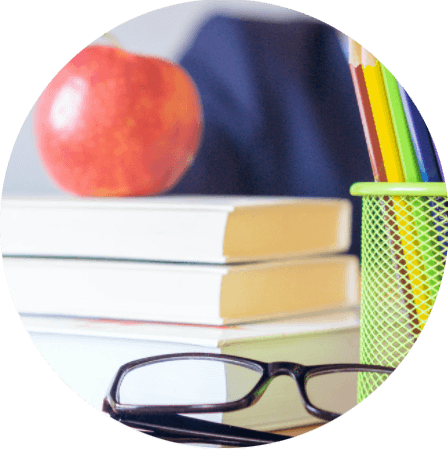 Testimonial from Sarah Davis
Sarah Davis, a Mathematics teacher at Maple Grove Jr./Sr. High School in Bemus Point, NY, tells us about her experiences with Whiteboard.fi
What subject(s) do you teach?
Mathematics
What grade(s) do you teach?
6th – 8th
What is the biggest challenge you face in your role?
Student engagement and accountability has been the biggest challenge. Some of the students are actively participating while others who struggle simply wait for others to respond to questioning. Working in a school district in which each student has their own Chromebook has created additional challenges because students have the entire internet to distract themselves with. Being able to provide quality feedback on work had also been a challenge this year because students were working on their Chromebook versus physical whiteboards or pieces of paper.
How did you originally discover Whiteboard.fi?
I heard about whiteboard through a conference with other local school districts. A teacher spoke about how much it has helped with student engagement.
What are your main scenarios and objectives for using Whiteboard.fi?
I use Whiteboard.fi for guided practice in mathematics. I use the curriculum exercises and insert them as images on Whiteboard.fi. I model some of the parts of the exercise and then send it to student's whiteboards for them to finish. I am able to better assess how well students are grasping a concept and which individual students will need more instruction. It also provides students with the ability to see multiple approaches to a problem that have been generated by their peers.
What is the best thing about using Whiteboard.fi in a classroom setting?
I absolutely love Whiteboard.fi as a tool for math instruction. Students are able to work out problems so that I am able to see where misconceptions are occurring. The built in tools make it so that no other programs compare. I can provide feedback via a thumbs up, thumbs down, or heart, as well as detailed and specific feedback. I am able to share student's work to show students different ways of completing a problem. I also really enjoy how easy it is to join a student's whiteboard and provide direct guidance. The shape and line tools allow us to work with geometry concepts. There is a variety of colors and fonts. In addition, the students love emojis and we are able to use them in a variety of contexts.
The new features to organize saved whiteboards into folders has helped me to organize individual units for classes so I am able to go back and reuse lessons in the future.
What overall improvements have you seen with Whiteboard.fi?
Whiteboard has drastically improved since I have been using it. The ability to go into students' whiteboard sessions and provide more direct feedback and guidance is invaluable. I am also a huge fan of the new and improved organization of saved whiteboards. Being able to create folders for individual units and classes has saved a lot of time!
If some of the improvements can be highlighted with numbers, please share! For example, have your students' grades improved?
My students' grades have improved as they have increased engagement and accountability. With remote students, I am able to ensure an increase in on-task behavior as you are able to see what they are doing in real-time. I am able to more quickly prompt students who are not working all by looking at one screen!
How would you feel if you could no longer use Whiteboard.fi? Why?
I would need to use several applications to replace Whiteboard.fi and would find it to be extremely inconvenient. My students would likely be disappointed as well, as they enjoy being able to share their work with others.
Before Whiteboard.fi, which solutions did you use for those scenarios, and what was challenging?
I used Nearpod in the past but it is quickly editable. When I am working with students and find that they need more practice with a type of math problem I am quickly able to create an additional slide and send it to the students. With other similar programs, you have to edit it before students use the join code. Whiteboard is much more easily accessible.
Another platform was also given as a potential solution but I did not find it as easy to use on short notice and it is not as easy for students to join.
What do your students love most about Whiteboard.fi?
My students love all of the different tools, color options, emojis, and the ability to insert images. They enjoy being able to share their work. Most of all they like getting individual feedback and can't wait to get their thumbs up or heart.
What would you recommend to other teachers who are only starting to use Whiteboard.fi?
Use it for guided practice. Providing different amounts of scaffolding before you send them the exercise to complete on their own will help guide them towards working independently quicker.
Share students individual responses to keep them accountable and engaged. Students enjoy sharing and explaining their work.
Use the feedback options. Students enjoy getting thumbs up or the heart feedback. You can also type more specific feedback.
Play creative games. My students love making pictures using the emojis. It provides an incentive for them to finish their work so they can make pictures with their emojis while they are waiting for others to finish.
What are your favorite Whiteboard.fi features and why?
My favorite features are the ability to quickly insert math problems or images to share with my students.
The tools are extremely useful in producing clear examples of how to complete a problem.
The ability to share other student's work provides a way to show students multiple approaches easily while praising students for their unique ways of thinking.
Students who have made mistakes can also receive feedback and suggestions from peers.
Joining a student session allows me to help students who are really struggling.
Finally, the tools such as the shapes, straight lines, backgrounds, and color options are far more extensive than any other application.