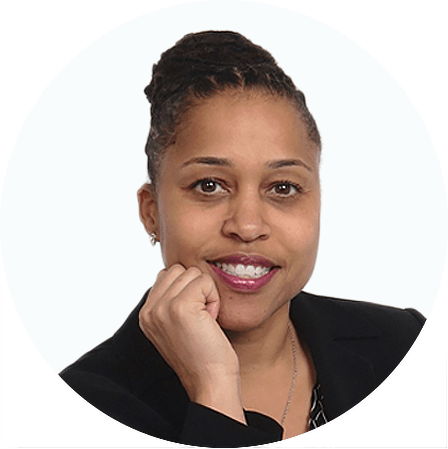 Testimonial from Tonya Peebles
Tonya Peebles, a Special Education Math Teacher at Bradwell Elementary School, Chicago, Il, tells us about her experiences with Whiteboard.fi
What subject(s) do you teach?
Mathematics
What grade(s) do you teach?
3-5 Diverse Learners
What is the biggest challenge you face in your role?
One of the challenges in the virtual space, particularly with diverse learners, is being able to provide effective visuals while checking for understanding. While visuals are extremely beneficial to the strategies we use in mathematics, it was a great fit to add Whiteboard.fi as a resource to the digital classroom. My students are able to share their work with classmates and we can revise work as needed, which provides a great opportunity for discourse in the digital classroom. Whiteboard also goes hand-in-hand with my lesson plans and has been a great supplement to the overall math class.
What are your main scenarios and objectives for using Whiteboard.fi?
I use it for daily math lessons to provide visuals for students and to check for understanding.
What is the best thing about using Whiteboard.fi in a classroom setting?
The best thing about using Whiteboard is that it provides an effective visual for diverse learners and that it also allows me to check for understanding.
What overall improvements have you seen with Whiteboard.fi?
The overall improvements that I have seen with Whiteboard.fi that I appreciate is the ability to hop on students' whiteboards and annotate in real time.
List some improvements you have recorded. For example, have your students' grades improved?
Saving Whiteboards
Annotating on students' boards
Drawing lines
How would you feel if you could no longer use Whiteboard.fi? Why?
I would be lost if I could no longer use Whiteboard.fi because it is more user-friendly than other similar solutions which are easily accessible for educators.
Before Whiteboard.fi, which solutions did you use for those scenarios, and what was challenging?
Other similar solutions that were less user-friendly.
What do your students love most about Whiteboard.fi?
They love using the colors, drawing lines, and having me transpose my board on theirs.
What would you recommend to other teachers who are only starting to use Whiteboard.fi?
Create whiteboards ahead of time and save them to your library.
What are your favorite Whiteboard.fi features and why?
Saving whiteboards is one of my favorite features