There is a new version of assignments available! Check it out!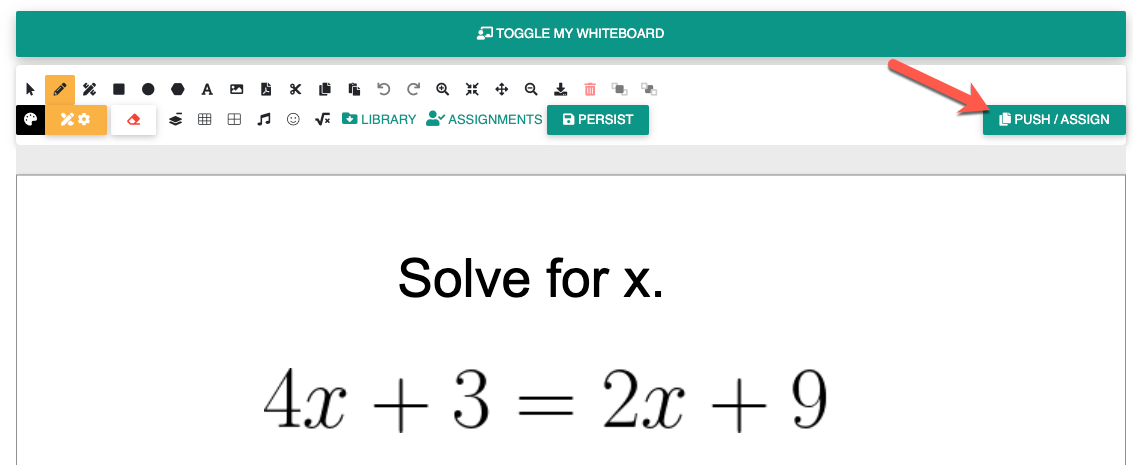 Introducing the latest addition to our subscription features – Assignments
The assignments module enables you to create room-specific assignments and create a queue of tasks that the students can work with at their own pace. Assignments can be pushed to the students at any time during the session, generating an easily accessible list of to-do's that will help keep track of the classroom workflow for teachers and students. The assignment feature is a development from the push feature, but in comparison with the Push functionality, assignments do not automatically replace the students' whiteboards.
Plan your sessions and eliminate the empty time-in-between
Assignments give the ability to structure your classroom sessions more efficiently, as you can prepare assignments for the students to work on in a more organized and self-contained way. A list of assignments can be prepared in advance and then pushed out for the students to take on independently. This results in a bigger portion of valuable teacher-time spent helping the ones in need whilst keeping faster learners engaged.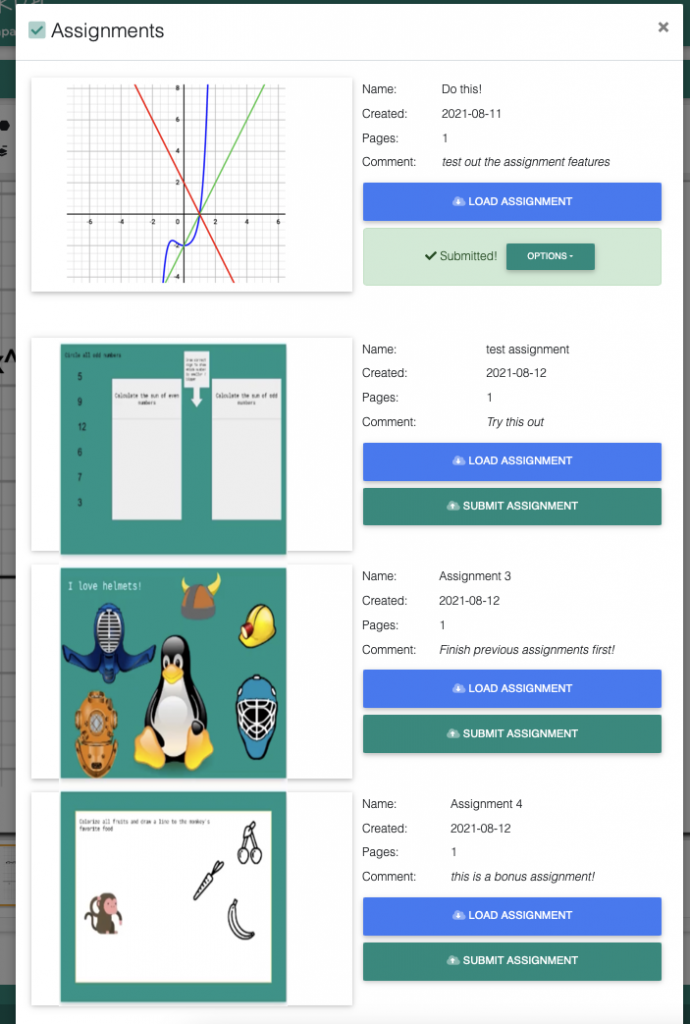 Students can view a list of all assignments, load them, finish and submit them. When submitting, they can add a comment that you can view when reviewing the assignments. You can load any whiteboard from your library as an assignment simply by accessing the library from your whiteboard. Assignments can also be added by co-teachers!
Assignments can be one-pagers or consist of multiple pages. New assignments can be added mid-session. A popup will notify students of any new assignments instantly, and the students will have access to all of the assignments at any time during the session.

Student submissions are viewable from the teachers' Push/Assign menu, and can be downloaded as PDFs, or deleted. You also see the students' other submissions and the time and date of when the submission was made.
Currently, there's not an option to edit or give feedback on the submissions – we hope to include this functionality in the future.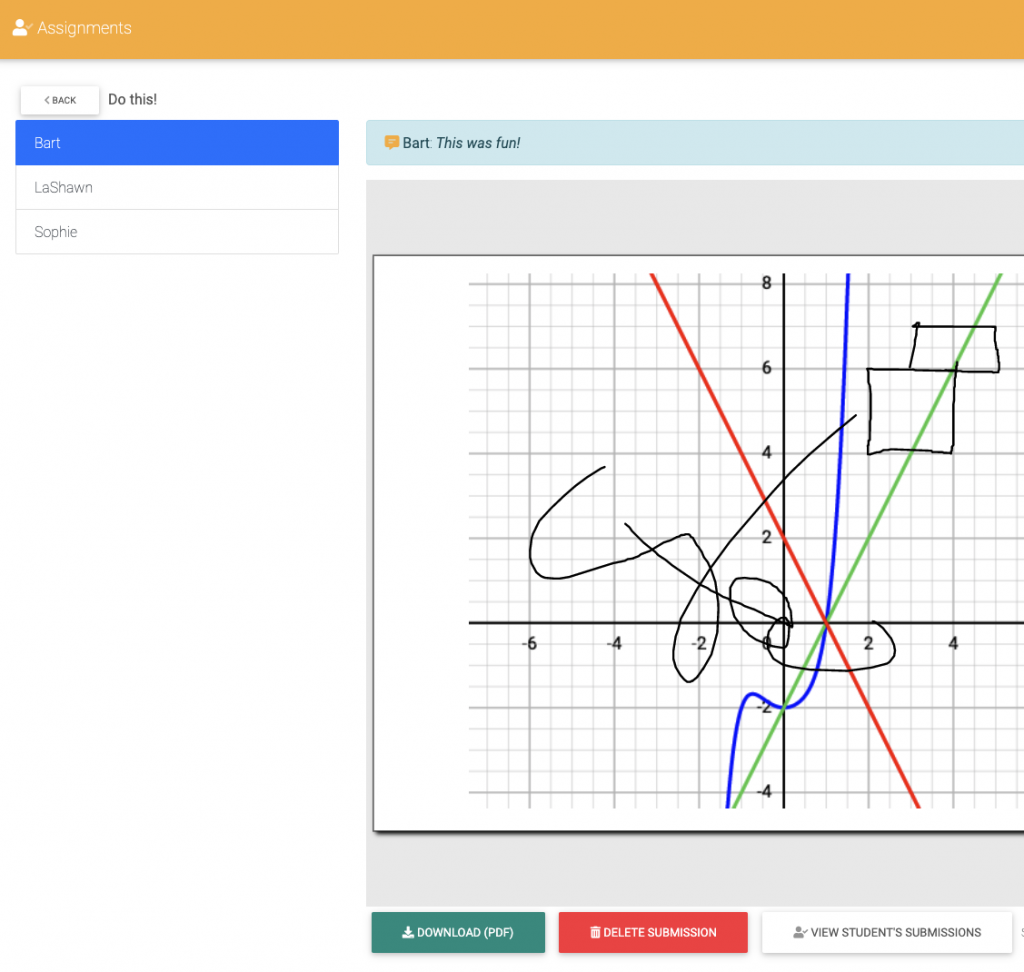 Thanks again to our amazing team of developers for making this possible and to all of our magnificent users for supplying us with great suggestions for new features!
Related: https://support.whiteboard.fi/how-to-use-assignments